Initial sketch and final clean up sketch on the right. The first was rather bland and generic so I worked on the expressions and the storytelling elements on the final sketch.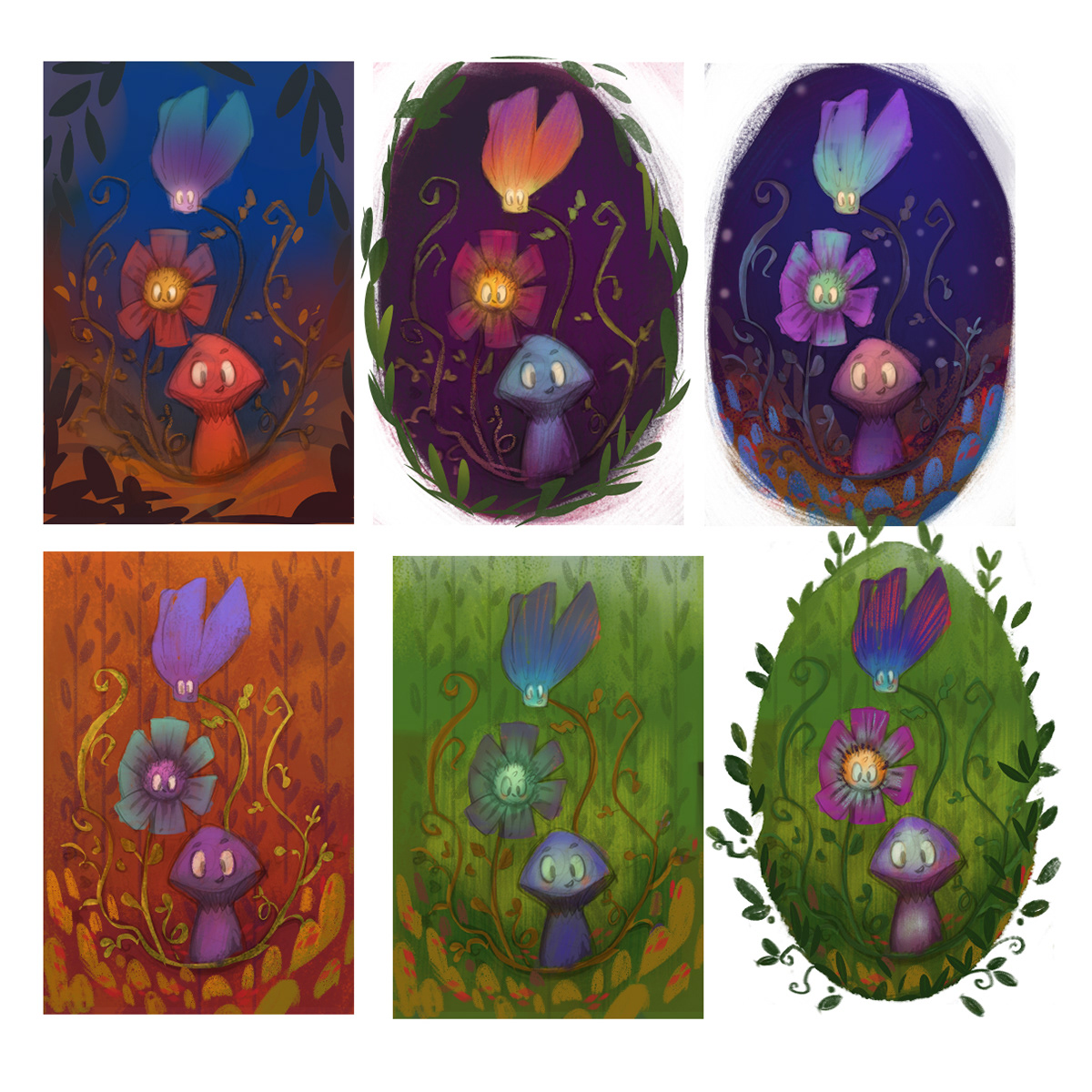 Quick color comps. I never like diving straight into the coloring faze, so I always experiment
 first to get the color scheme just right.