Distant Lands are over there, never here.
You cannot touch the distance..
die before they reach your ears..
your eyes can barely see,
through the thick crust of your ideas.
Only your mind can roam freely
"Distant Lands" is a continuation of my "Happy flappers" project and aims to extend the use of the bird motif while blending it with elements of the land, to create a metaphor for our existence.
I feel a strong connection to nature and I've always been deeply inspired by the intimidating beauty of Japanese Zen gardens with their use of space as an element which shapes its surroundings. Likewise, my work acts as a Zen garden of the human psyche. Natural forms and characters coexist in time, driven and directed by the space around them. My compositions examine the balance between the opposing forces of life and what it feels like to navigate these states as a human being.
Just a little longer (2021)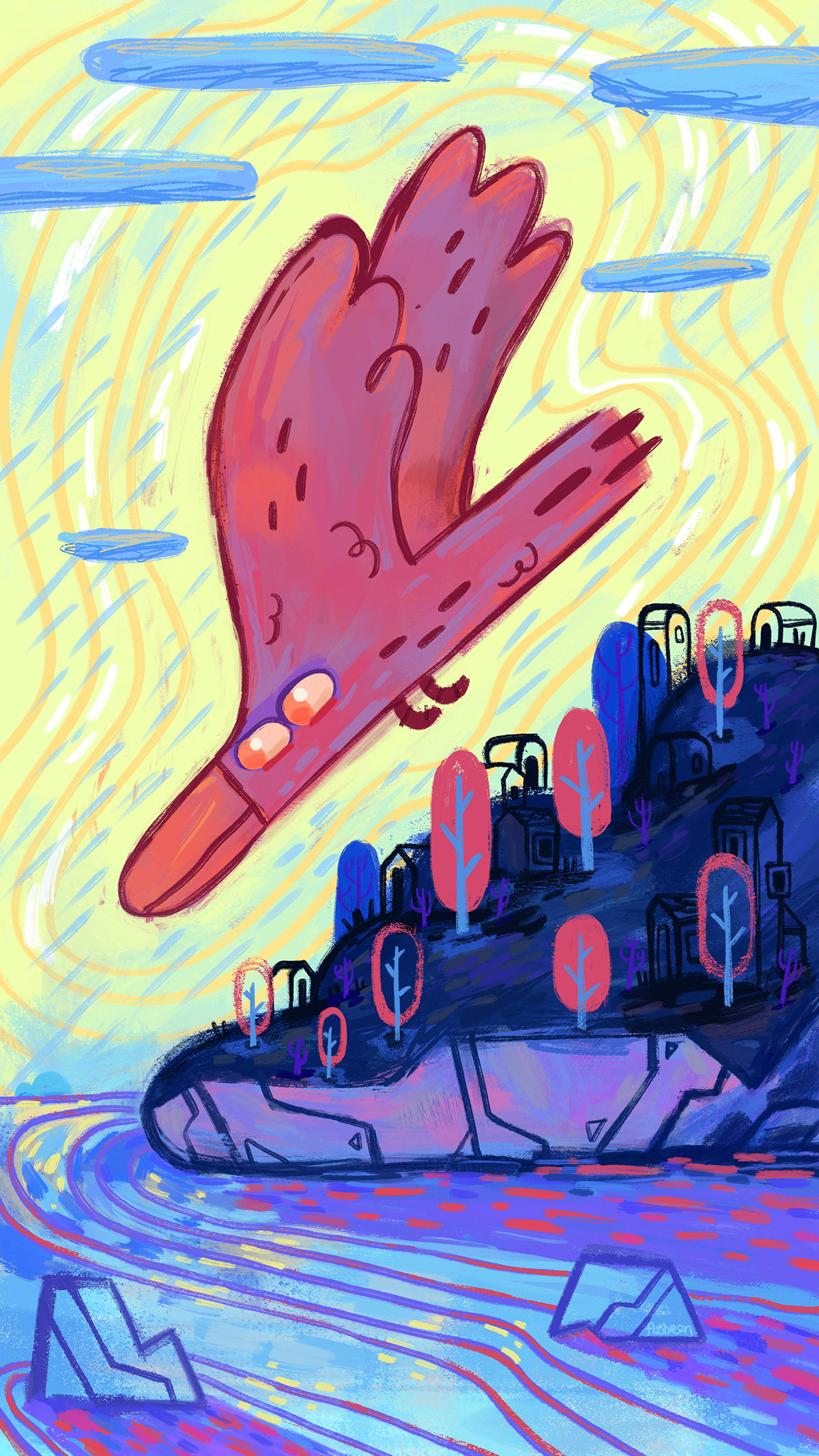 Meet me where the weather changes (2021)
Travels through dissovling mountains (2021)
Alone on the waves (2021)
Embers and feathers (2021)
Memories of August (2021)
Goodbye gentle soul (2021)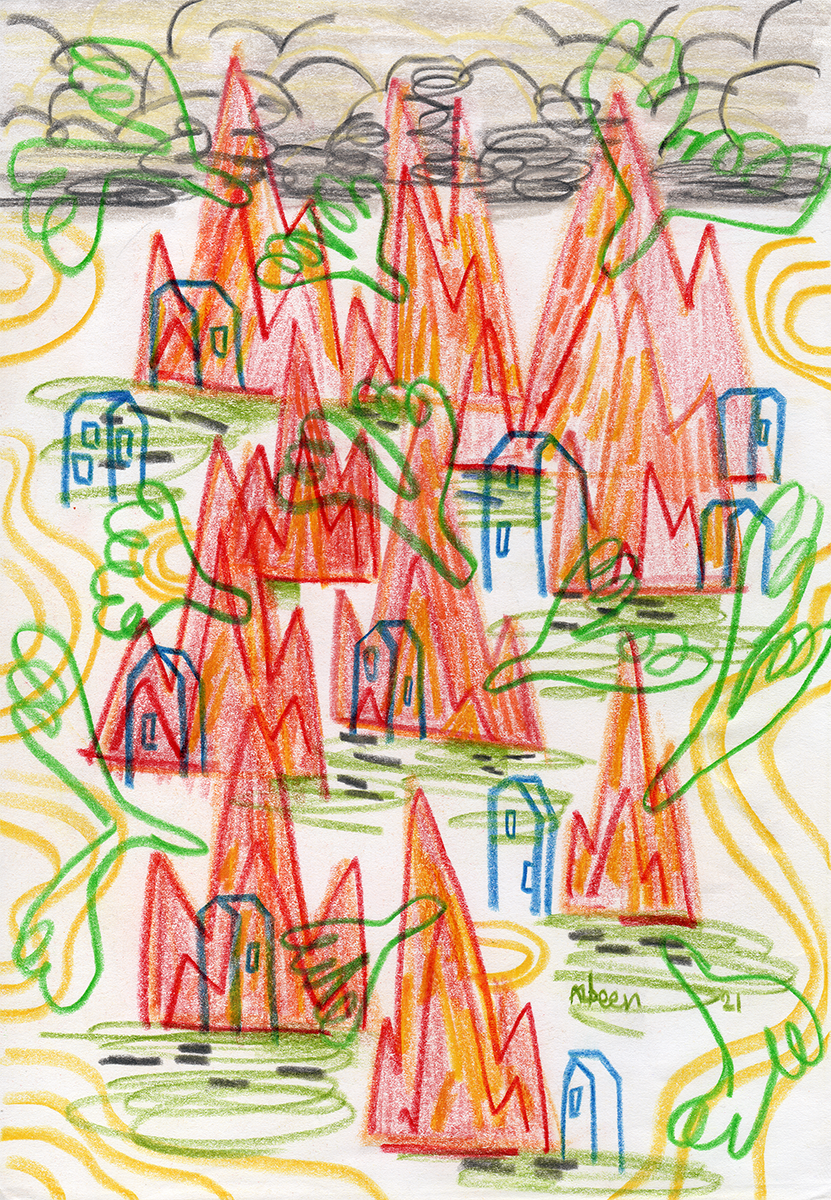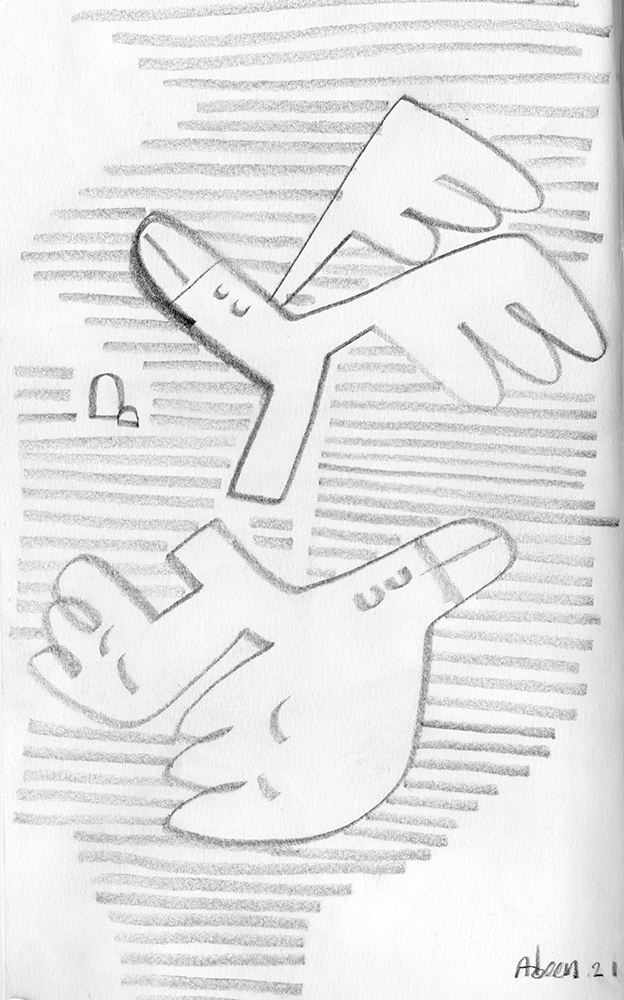 "Distant Lands" sketches (2021)